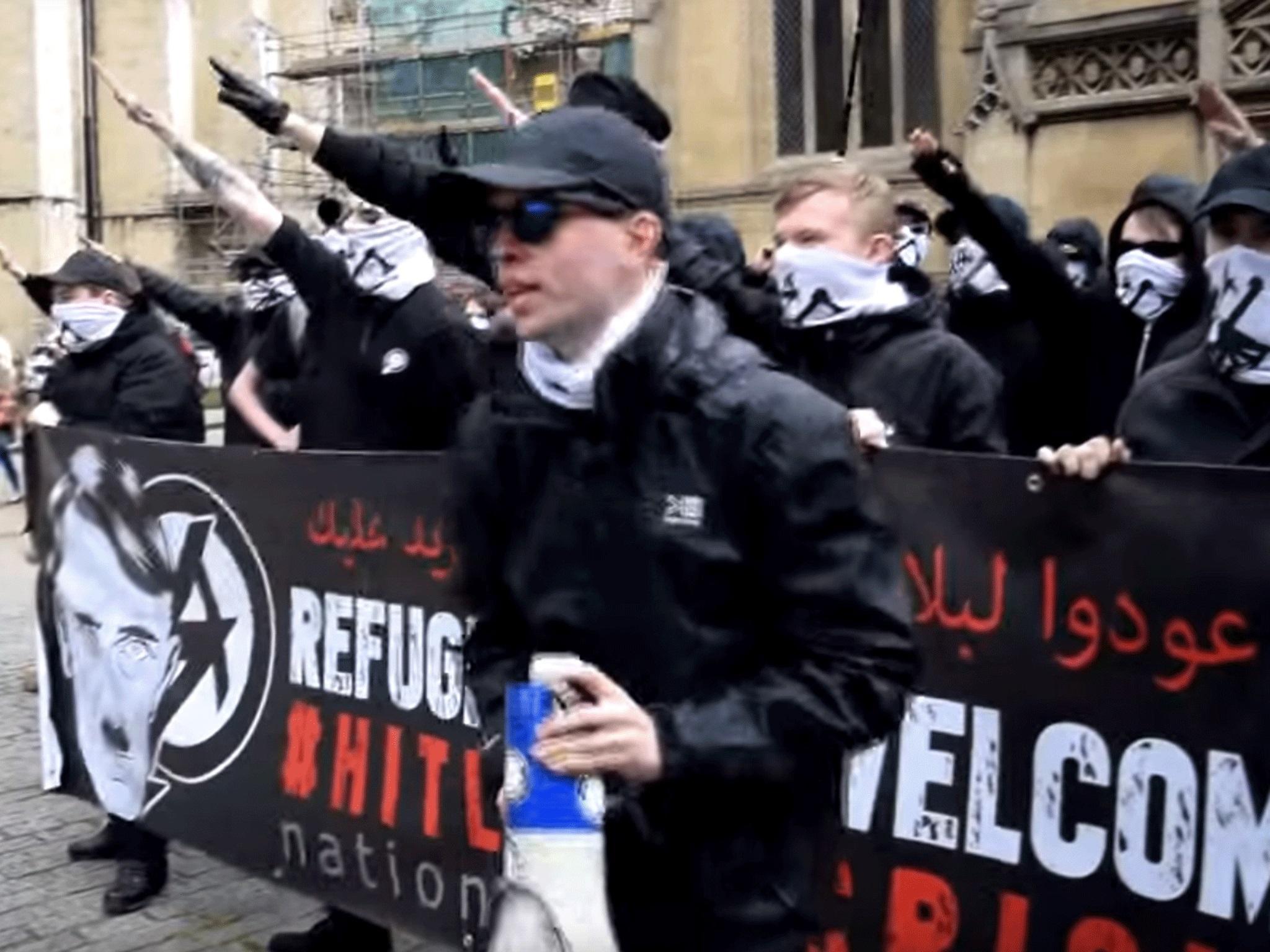 Once again, the nature of the extreme right threat has been revealed in Britain today, by the news of police arrests of members of the banned, nazi group, National Action.
Five people including a 17-year-old boy from Nottingham, were arrested earlier, on suspicion of being members of National Action (NA). This follows the recent jailing of the leader of NA, Christopher Lythgoe, at the Old Bailey, http://uaf.org.uk/2018/07/evil-nazi-national-action-terrorists-jailed/ 
Lythgoe was at the centre of a plot to murder the Labour MP Rosie Cooper.
(National Action was banned by the former Home Secretary, Amber Rudd, after they sickeningly backed the murder of Labour MP Jo Cox, in 2016).
Three men in their twenties and a 22-year-old woman from Halifax are also being held with the teenager by counter terrorism officers. They are suspected of being members of National Action. A number of properties are being searched following the arrests.
Though small, NA's pernicious presence, as a judge said at the Old Bailey trial of Lythgoe and other NA memers, is " "truly evil and a dystopian vision". Those influenced by National Action include Zack Davies, who in 2015  was jailed for life, after nearly killing an Asian dentist in a Welsh supermarket.
Sabby Dhalu, Joint Secretary of Unite Against Fascism said:
"These arrests emphasise again that greater prominence must be given to the fight against far-right terrorism.
"There are double standards in the way we treat terrorism in the UK: media headlines and government announcements focus almost exclusively on terrorist activity by those claiming to be Muslims. Up to a third of all suspected terrorist activity comes from the far right.
"The murder of Jo Cox and the targeting of muslims in Finsbury Park by Darren Osborne and Rosie Cooper by this group, shows this is a serious threat Rather than demonising Muslims and contributing to Islamophobia, we call on politicians and the media to take the growing threat of far-right violence and terrorism as seriously as it does ISIS-type terrorism"
Weyman Bennett, Joint Secretary of Unite Against Fascism said:
"After being defeated at the ballot box, the far-right is increasingly turning to violence and terrorism. Recent marches and attacks on Sikh temples and trades unionists by fascist Tommy Robinson supporters show the scale of the assaults, by the far right.

"Outrages such as the killing of Jo Cox and the murder of Mohammed Saleem, are driven by nazi ideology and hatred of muslims, sometimes from mainstream, media figures.

"National Action are despicable Nazis who use Islamophobia, anti-Semitism, homophobia and violence to intimidate all who oppose their vile ideology. They are a tiny part of the growing threat of far-right terrorism which must be defeated.
Disturbing advances by fascists here and in countries such as Germany, mean Unite Against Fascism will continue to steadfastly work with all  who want to stop the far right."